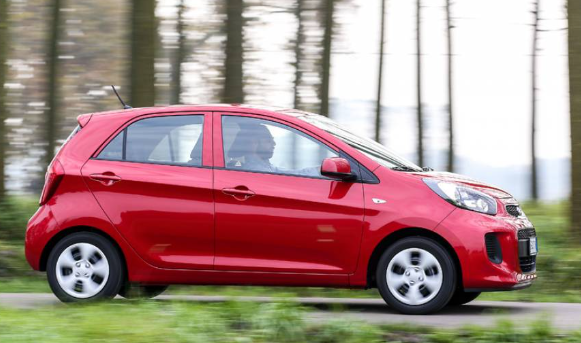 Business
The Kia Picanto Compact Stylish and Versatile
In the realm of compact cars, the Kia Picanto stands out as a true gem. This nimble and versatile vehicle has been making waves in the automotive industry for quite some time. The Kia Picanto is a car that combines a compact size with a surprising amount of space, an appealing design, and an array of features that make it a top contender in its class.
Compact Size with a Spacious Interior
The Kia Picanto boasts a compact exterior that makes it ideal for maneuvering through city streets and fitting into tight parking spaces. Its diminutive size, however, doesn't mean you have to compromise on interior space. Thanks to clever design and engineering, the Picanto offers a surprising amount of room inside. With ample headroom and legroom, even taller passengers will find comfort in this compact car. The cabin design emphasizes practicality, with well-placed storage compartments and a user-friendly layout that maximizes the available space.
Sleek and Contemporary Design
The Kia Picanto's exterior design is an eye-catching blend of sleek lines and modern aesthetics. The car's compact dimensions don't hinder its ability to stand out on the road. Its bold front grille, expressive headlights, and distinct body creases give it a contemporary and youthful appearance. The Picanto also offers a range of vibrant paint colors to choose from, allowing drivers to express their individual style. Whether you prefer classic shades or a more vibrant hue, the Picanto has options that will turn heads wherever you go.
Efficient and Responsive Engine Options
Under the hood, the Kia Picanto offers a range of engine options that balance power and efficiency. The base engine is a frugal yet peppy 1.0-liter three-cylinder unit, perfect for urban commutes and city driving. For those who seek more power, there's also a 1.2-liter four-cylinder engine available, which provides a spirited driving experience without compromising on fuel economy. With smooth acceleration and responsive handling, the Picanto is a fun car to drive whether you're navigating through traffic or cruising on the highway.
A Host of Advanced Features
The Kia Picanto is not just about style and space; it also packs a punch when it comes to technology and features. Depending on the trim level you choose, you can enjoy a wide range of advanced features, including a user-friendly touchscreen infotainment system, smartphone integration, a rearview camera, and more. The available features provide comfort, convenience, and connectivity that elevate the driving experience. With an intuitive interface and modern tech, the Picanto ensures you're always well-connected on the road.
See Also How Corporate Event Djs Can Help Your Business Grow
Impressive Safety Credentials
Safety is a top priority for Kia, and the Picanto is no exception. The car is equipped with a variety of safety features to help protect you and your passengers. These may include advanced driver-assistance systems such as automatic emergency braking, lane-keeping assist, and pedestrian detection. These features not only enhance safety but also provide peace of mind when navigating the urban jungle.
Excellent Fuel Economy
One of the standout features of the Kia Picanto is its excellent fuel economy. This compact car is designed to be frugal at the fuel pump, making it an ideal choice for those who want to save on their daily commute. The efficient engines and lightweight construction contribute to its impressive MPG ratings, ensuring that you spend less time and money at the gas station and more time enjoying the open road.
Affordability and Value
The Kia Picanto is a budget-friendly option that doesn't sacrifice quality or style. With a competitive starting price and a plethora of available features, it offers excellent value for budget-conscious shoppers. Additionally, Kia's reputation for reliability means that your investment in a Picanto is one that will last for years to come, minimizing long-term ownership costs.
Conclusion
The Kia Picanto is a remarkable example of how a compact car can combine style, space, efficiency, and value into one cohesive package. It's a perfect fit for urban dwellers and anyone seeking a versatile, stylish, and economical vehicle. With its spacious interior, contemporary design, advanced features, safety credentials, and impressive fuel economy, the Kia Picanto has earned its place as a leading contender in the compact car segment. When you choose a Picanto, you're not just getting a car; you're investing in a versatile and reliable companion for your daily journeys. So, if you're in the market for a compact car that punches above its weight, the Kia Picanto should be at the top of your list.