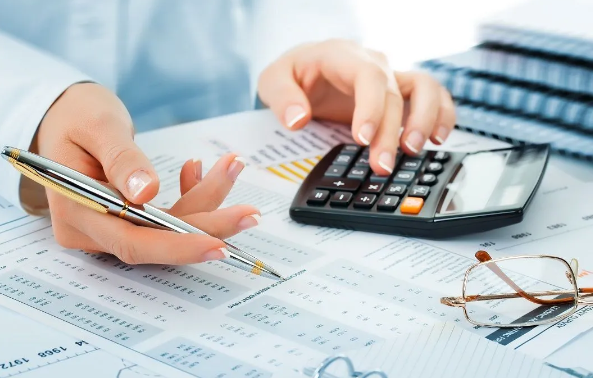 Business
The Advantages Of Working With An Accounting Partner
An accountant's specific services, including tax return preparation, audits, and routine services, are well-known to most people and company owners. You may need to realise some ways an accounting partner may assist you before needing support for stressful or unfavourable reasons. This is something that you should learn.
Accounting is a difficult language used in business, and the role of an accountant may be compared to that of a skilled "translator" in the corporate world. They fulfil the function of a reliable business partner, offering assistance in various areas such as accounting, bookkeeping, taxes, auditing, financial reporting, consulting, and so on. The finest accountants will be your most ardent supporter, look out for your best interests at all times, and work hard to cultivate a long-term relationship with you or your company.
Growth With A Strategic Aim
The engagement of an accountant is an investment in the future success of your company, even though the cost may seem prohibitive. Employing a professional accountant may give helpful insight into the most effective strategies to increase revenue while simultaneously reducing expenses.
Preparation Of Taxes
When most people think about taxes, they immediately feel anxious. Most public accountants provide various tax services, including tax and estate planning, tax filing, and of course, the preparation of tax returns. You may have the peace of mind of knowing that you have the backing of a professional who is well-versed in the rules when you work with a tax accountant who stays current on the ever-changing tax regulations to maximise deductions and look for extra tax advantages when they are appropriate.
Investing On A Personal Level
An investment accountant may assist you in managing your investment portfolio, regardless of whether this is your first time investing or if you are an experienced investor. Keeping up to date with legislation for reporting and management is an example of the specialised job that an investment accountant is responsible for. Another example is keeping track of your returns on investments.
Auditing From The Outside
Your financial statements get an additional improvement in quality as well as credibility when external auditors review them. An audit is a measurement of the overall health of your company, which may be used for either internal or external purposes. External auditors will work with you and your company's financials to identify potential areas of weakness in your business operations and areas that might need improvement. A common misconception about auditors is that they don't want their clients' businesses to succeed. In reality, auditors do want their clients' businesses to succeed by providing reasonable assurance that fraud is being prevented. Government compliance is being followed in the business world. They should not be scared in any way!
The general accessibility and user experience of fundamental bookkeeping operations for company owners have been enhanced thanks to the introduction of online accounting software. No matter where they are physically situated, users may access the same accurate data in real time with cloud-based accounting software.
You can now manage your company as a group from almost any location, and each supervisor in your company can now have direct control of the performance of the business sector that is important to them.
Conclusion
The use of an accounting partner has become the standard in recent years. You may have complete access to and control over your accounting data using cloud solutions; nevertheless, your partner will handle bookkeeping, compliance, and reporting.