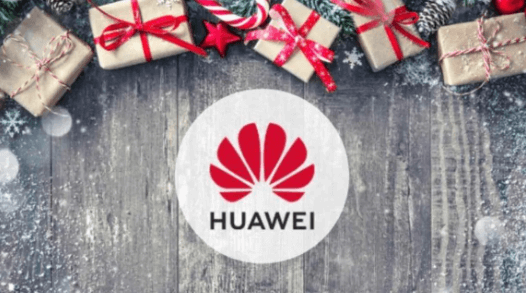 Tech
Huawei Christmas Sale Promo: Buy Together To Save More
Christmas is a time to give and receive gifts, but it can become expensive fast. Huawei has you covered. Huawei christmas sale promo offers discounts for multiple purchases meaning the more you buy, the more you save! Perfect for buying those seasonal gifts, stocking up on everyday essentials, or treating yourself with a festive present. With Huawei's buy-together to save more offers, Christmas shopping became easier. Now all you have to worry about is wrapping your presents.
Huawei christmas sale promo Bundle deals
Huawei's Christmas sale promo bundle deals are the perfect way for customers to save on the latest tech gadgets this holiday season. With various products and discounts, customers can purchase multiple items for less than if you purchased them separately. Not to mention that these bundle deals often come with free extras, such as an extended warranty or even an extra accessory. So Huawei isn't just providing great value for its customers; it's also making Christmas shopping simpler and more efficient than ever before.
Buy a laptop and gaming monitor together.
If you want to upgrade your tech setup, Huawei's Matebook 16 S laptop and Mateview are perfect. You get two state-of-the-art devices with impressive specs, and their combination allows for a unique and seamless user experience. With the Matebook 16 S boasting a powerful intel® Core™ i9 processor and HD resolution for super sharp visuals on its multi-touch touchscreen display, you'll enjoy premium gaming performance and effortless multitasking.
The Mateview adds an extra level of convenience with its wireless design, adjustable stand, and full HD resolution allowing you to extend your laptop's display easily. So invest in this brilliant pair now while they're both discounted at just £1399.98. When purchased together, it offers unbeatable value in the tech market. You should buy these two items together through huawei christmas bundle deals because they are available at less price in the bundle.
Buy a tablet and Bluetooth mouse together.
This Christmas season, Huawei has an exciting promotion that lets you buy the Huawei MatePad 11 tablet and a Bluetooth Mouse for only £369.98! This is an incredible deal considering you'd normally have to buy these items individually at a higher price. Both pieces of tech are incredibly useful and versatile, with the MatePad being perfect for streaming videos, taking notes, playing games, or even making your art. In addition, the convenient Bluetooth mouse makes navigating the device easier and more precise than ever before.
Buy a smartphone and watch together.
This Christmas, Huawei is offering exclusive promotions that you should notice! The Huawei Mate 50 Pro and Huawei Watch GT 3 double combo make the holiday season's perfect gift. You can get both fantastic devices for an unbeatable price of £1199.99. So whether you're looking to glam up your tech wardrobe or upgrade to the latest and greatest, now is the time to do it with this special offer. With the Mate 50 Pro's lightweight design, phenomenal battery life, and super-fast performance paired with the Watch GT 3's health tracking capabilities, you're sure to have a great experience.
Final Words
Here we have told you about the Christmas Huawei sale promo. So start your shopping at the end of December. Take advantage of Huawei's Christmas sale now.