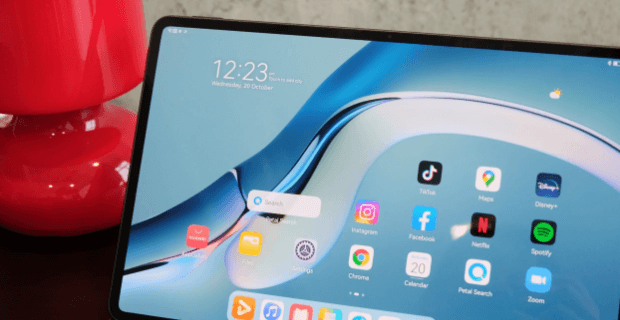 Tech
Get Free Gifts And Bundles Discounts With Black Friday Tablet
When it comes to the season of discounts, Black Friday is no exception. Tablet buyers can get free gifts and bundle discounts by purchasing a new tablet. To find the perfect one for you, you need to check out our roundup of the best Black Friday deals for tablets. So whether you're in the market for a great quality tablet, we've covered you.
Get Free Gifts And Bundles Discounts with Black Friday tablets.
You can save R1000 on tablets from black Friday deals. You will receive free gifts with them. You do not need to spend extra if you want to buy other things like speakers, earbuds, and monitors. In that case, you will be able to select products from optional bundles. On these products, you will receive special discounts. Every tablet has a different free gift and an optional bundle with it. Below we mention every tablet separately and the free gifts with it.
HUAWEI MatePad T8 WIFI
It is available at a discounted price in the special deals segment. Here are the products that you can get as an optional bundle with it:
Get HUAWEI Half-In-Ear Earphones at R 19.00 instead of R 299.00. This is the discount for the optional bundle.
The price of the CM510 Mini Speaker Emerald Green is R 599.00, but you can get it for R 59.00 from the optional bundle.
HUAWEI WATCH FIT Elegant Midnight Black is available with this optional tablet bundle at R 999.00 instead of R 2,999.00.
HUAWEI MatePad T 10s LTE
You can get a Huawei MatePad T 10s Agassi Flip Cover free with this tablet as a gift. In addition, you will get it for R 0.00 rather than R 699.00. And the optional bundle with the discounted price includes the following:
Huawei Half in earphone
Huawei Mini speaker
Huawei watch fit
When you purchase this tablet, you will get all these bundled products at huge discounted prices.
What to look for when choosing a Black Friday deal on a huawei tablet
Black Friday is just around the corner, and that means it's time to start thinking about tablet deals. There are a few things to remember when looking for the best Black Friday tablet deals. First, you'll want to decide what size tablet you need. There are several different sizes of tablets available, so you'll need to ensure you get one that's the right size.
Consider what features you need. Some tablets have more features than others, so you'll want to ensure you get one with all the features you need. Finally, you'll want to think about the price. Tablets can range in price from a few hundred dollars to several thousand dollars, so you'll want to ensure you get one within your budget. With these factors in mind, you should be able to find the best Black Friday tablet deals for your needs.
Final Words
So now you know about free bundles and gifts you will get with the black friday tablet. These sales are worth taking because you can get all the necessary items at once at a huge discount. So read the above mentioned post carefully to know about the gifts you can get with tablets.