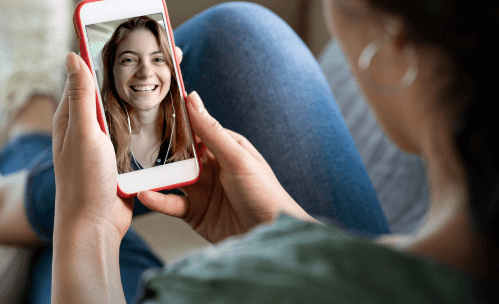 Tech
Bazoocam: A Comprehensive Overview
Bazoocam is a notable online chat website that facilitates video communication between users. This article provides a detailed insight into Bazoocam, discussing its creation, main features, distinctions, and comparison with competitors.
Creation and Origin
Bazoocam was created in 2010 by a group of tech enthusiasts who wanted to offer a platform for people to communicate and connect via video chat. Unlike text-based communication, Bazoocam aimed to provide a more personal and interactive experience.
Main Features
Video Chat: Users can engage in video chats, allowing them to see and hear one another, providing a more intimate and genuine connection.
Random Pairing: One of Bazoocam's defining features is the ability to connect with random individuals, facilitating an opportunity to meet people outside of one's usual social circles.
Geolocation Filtering: This feature enables users to connect with others based on their geographical location, providing a local connection.
Text Chat Option: For those who prefer typing over video, Bazoocam also offers a text chat feature.
Games and Interactivity: Beyond chatting, Bazoocam provides a selection of games that users can play together during a conversation.
Moderation and Security: Bazoocam emphasizes user safety by employing moderators and providing options for reporting inappropriate content.
What Sets It Apart
While there are many video chat services, Bazoocam has managed to set itself apart through its unique features:
Ease of Use: With no mandatory registration, users can easily access video chat.
Community-Oriented Approach: The site fosters a sense of community and social networking.
Multi-Lingual Support: Bazoocam caters to an international audience by offering multiple language options.
Comparison with Competitors
Bazoocam vs. Omegle: While both offer random video chat, Bazoocam's geolocation feature and game offerings provide a different dimension to the user experience. Omegle has a more significant user base, but Bazoocam's community-oriented approach has cultivated a loyal following.
Bazoocam vs. Chatroulette: Chatroulette is known for pioneering random video chat. However, Bazoocam has built upon this foundation with additional features like geolocation and games, providing a more engaging experience.
Bazoocam vs. Tinychat: While Tinychat offers more structured chat rooms for specific topics, Bazoocam's focus on random connections offers a contrasting experience. Tinychat may suit those looking for themed conversations, whereas Bazoocam appeals to those seeking spontaneous interactions.
Why do users love Bazoocam
Ease of Access: Bazoocam is user-friendly, requiring no signup or login, making it accessible to anyone with an internet connection and a webcam. This convenience draws users looking for quick and hassle-free connections.
Random Connections: The thrill of meeting new and unknown people through the platform's random pairing feature adds an exciting dimension to socializing. It creates opportunities for cross-cultural interaction, friendships, and even business networking.
Localized Experience: The geolocation filtering option allows users to connect with people in their region, making it easier to find common ground or even plan face-to-face meetings.
Games and Interactivity: Bazoocam isn't just about conversations; users can play interactive games with each other. This gaming feature enhances social interaction and makes the experience more engaging and enjoyable.
Safety Measures: The site takes user safety seriously, employing moderators and reporting mechanisms to ensure a secure and respectful environment. People appreciate knowing that there's oversight to deal with inappropriate behavior.
Community Feel: Unlike more anonymous chat platforms, Bazoocam fosters a sense of community. Users often find that they can engage in meaningful and genuine conversations, forming bonds that might extend beyond the platform.
Language Options: Offering service in multiple languages broadens Bazoocam's appeal, allowing non-English speakers to enjoy the platform without language barriers.
Free to Use: Without any mandatory charges, Bazoocam provides an attractive option for those seeking cost-free social interaction online.
Alternatives to Video Chat: For those who may not always feel comfortable with video, the text chat feature provides an alternative way to connect.
Adaptation to Mobile Devices: With a mobile-friendly interface, users can enjoy Bazoocam on the go, making it a versatile choice for many.
In summary, the amalgamation of unique features, user-friendly design, safety considerations, and community-centric approach has made Bazoocam a beloved platform for many. It continues to stand out by offering an engaging, fun, and safe environment that appeals to a diverse and global user base.
Conclusion
Bazoocam has established itself as a unique player in the online video chat industry. Since its creation in 2010, the platform has emphasized user connection through both video and text-based communication. With features like random pairing, geolocation filtering, and interactive games, Bazoocam offers a rich and engaging experience that sets it apart from competitors.
Its commitment to creating a secure and community-oriented environment has resonated with users worldwide. Whether compared to giants like Omegle and Chatroulette or more niche platforms like Tinychat, Bazoocam's unique blend of features makes it an attractive option for those seeking authentic and dynamic online connections.
As technology continues to evolve, Bazoocam's commitment to innovation and community engagement ensures that it remains an exciting and relevant platform in the ever-changing landscape of online communication.